Leak Detection in Bryan-College Station
Offering State-of-the-Art Water Leak Detection Services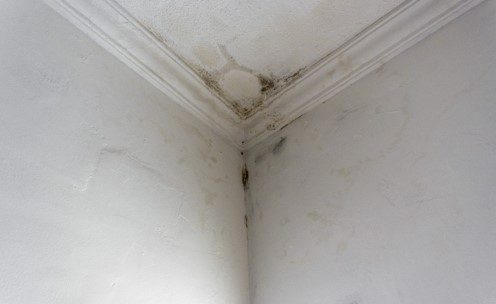 Low water pressure and consistently high water bills can both signal a hidden leak. Leaks under your kitchen sink, your bathroom sink, and around your toilet are easier to spot, but slab leaks might be a little more difficult to notice.
Let Action Plumbing assist with water leak detection services in Bryan-College station. We can effectively inspect your pipes for leaks and repair them before they cause permanent damage to your home. We use advanced, non-invasive methods and technology to locate and repair your plumbing system.
Get expert leak detection services in Bryan, College Station, and the surrounding areas by calling our professional plumbers at (979) 335-8515 or contacting us online.
5 Signs You Should Call Our Bryan Leak Detection Services
1. New cracks in your walls or ceiling - While a little bit of water might not seem like much, continued water pressure has a way of affecting drywall or floorboards. So if you see any new cracks in your paint, contact our Bryan leak detection specialists.
2. A water bill that keeps going up - If you haven't changed your water consumption, but your bill keeps rising it's likely that you have a leak. Even if the leak is small, over time the excess water will cost you a pretty penny at the end of the month.
3. Animals seem attracted to your yard - Not every leak is going to be in a noticeable area. If your sewer line has a leak for example you might have no idea, but the bugs and animals in your neighborhood will love the added nutrients to the soil.
4. The musky smell of mold or mildew - The recipe for mold is standing water in areas with no ventilation, so leaks in areas with no ventilation are perfect for mold. Make sure to contact our Bryan leak detection experts quickly because mold growth can spread and a small problem can become an instance where you need to replace the entire wall.
5. Your water meter - The best way to test if you have a leak anywhere on your property is to turn all of your water off and head to your water meter. If the dial is still moving when everything is off, then you most likely have a leak.
Fix Leaks Immediately
Long-term leaks lead to mold and mildew growth, which can seriously affect you and your family's health. Airborne mold spores aggravate those with asthma and those prone to allergies, while more severe cases can cause chronic illness and respiratory distress.
Other reasons to fix your leaks quickly include minimizing or avoiding:
Expensive water bills
Stress on your pipes
Water damage to floors and ceilings
Ruined faucets and showerheads
For your convenience, we also offer 24/7 emergency repair services so your home is always protected.
Comprehensive Leak Repair Services in Bryan
Whether you have a leaky pipe within your walls or a leak in the water main leading to your home, we have the tools and know-how to find it and fix it. We move quickly to discover the location of any leak, repairing problems both large and small.
Bring our expert leak detection and repair team to your home by calling (979) 335-8515. Action Plumbing gets things done!
Our Customer Reviews
See What They Have to Say About Us!
I recommend them for fast, professional service - Ginny S.

Very satisfied with the work. - Katie W.

I cannot express how great these guys are - Jean E.

The guys worked great and communication was amazing - Blaine K.

They are the plumber I will call every time I have an issue! - Seth S.